I live in New England. It gets cold. It snows. It rains ice. We get Nor'easters. Sometimes we even get warm weather. That's New England for you. As I learned when I moved here from Ohio over 20 years ago:
If you don't like the weather in New England now, just wait a few minutes." – Mark Twain
You may be wondering why I am thinking of this already. It's not the first day of winter. Well, we have a Winter Weather Advisory starting at 4am on Saturday to 7am on Sunday. Snow accumulation is expected to be 3-6 inches. Which isn't too bad in comparison to other storms but this is just the beginning.
So to run here you have to be prepared for anything and since I pretty much run outside whenever I can, there are a few things I have in my running bag of goodies.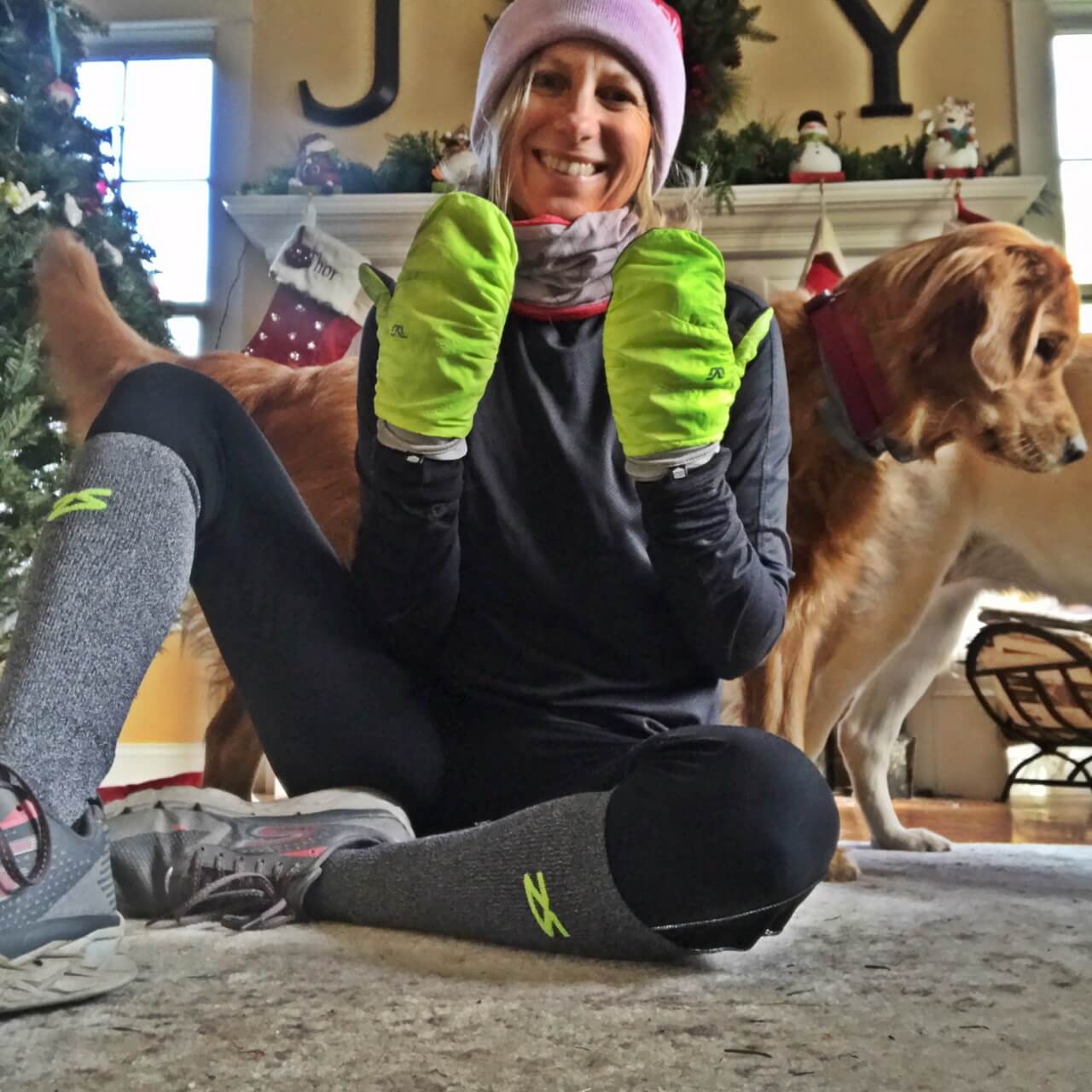 My go-to's for winter running (as pictured above and please note that I am linking to current styles and designs so some of what I have is no longer available):
A couple other items that are my go-to's but not pictured are:
Yaktrax. When it gets icy and snowy on the roads I put these on my running shoes. They allow me to run outside more and less on the treadmill.
After the run when I cool down and get chilled my favorite piece of clothing to put on is my Oiselle Cat Lady Jacket. It is soooooo soft and comfortable. Just like the hat I pretty much wear it all day. Or I wear the Kara Sweatshirt & Pants from Oiselle.  So soft and comfortable too!
Winter Running Tip: Before I decide what I need to wear on a particular day (read how many layers), I look at the weather. The common rule of thumb is to take the temperature and add 20. So if it is 10 degrees you dress as though its 30 degrees. Luckily we aren't quite there yet but you get the idea.
As a side note: On this morning's run the temperature was 32. I wore everything in the above picture except the  Oiselle gaiter.
Share a pic of your favorite winter weather gear on Instagram with the #runningonventi.